Your partner for delivering digital customer experiences at scale
Etch is a digital customer experience consultancy. We help organisations to innovate their digital customer experiences and continuously optimise for sustainable growth. We do this by assessing where you sit in the market and how to move forward; designing digital products and services; finding the people that want your offering and maximising their lifetime value; building technology to evolve with your business; and upskilling your team at the pace of change. For over twenty years we have helped reimagine and deliver the future state for hundreds of organisations globally.
Get in touch
Our approach for

faster delivery
We practice a blend of radical management principles to continually challenge the status quo, free ourselves
from unnecessary constraints and discover better ways of working together with our clients and partners.
Nimble by nature. Etch bring together small, focused, and self-organising teams with specific remits that make us faster, more agile, and more flexible than anyone else.
The future of delivery. We synchronise Design Thinking and Agile Development methods to create collaborative and connected teams, enabling faster business change, and delivering staggering results.
Specialist digital expertise on demand, to help solve any problem for any business. The Etch Community, fused with the core Etch delivery team, help to deliver outstanding quality and the best results in less time.
Fast and effective problem-solving. We empower people to experiment often and communicate freely, allowing us, and you, to continually innovate, move faster, and make better decisions.
Who we've helped to
transform
"A very responsive and expert team, lots of brilliant ideas and always proactive in providing support. The team are always extremely helpful."
Dane Krambergar
Head of Client Services
"I have been blown away by the amount of work we have got through in order to deliver our MVP and more, and to such outstanding quality."
Wendy Gell
Head of Digital
Quilter
"Etch are very accommodating,

nothing is ever too much trouble. They are an extension to our team, across many parts of our business."
Tim Woodley
Head of Publishing
Hello Games
Our
services
Our blend of services enables you to deliver high-quality customer experiences at scale.
Strategy By Experimentation
Traditional consulting models are slow and ineffective. With strategy, there shouldn't be any lengthy processes or PowerPoint presentations. There's a better way, it's called strategy by experimentation.
Learn more
Digital Growth Marketing
We create strong customer connections for sustainable business growth, using a blend of data, media, technology and creativity to generate and execute ground-breaking ideas at speed.
Learn more
Digital Products
We build and deliver world-class digital products and experiences, using fast and effective delivery methods that activate teams, untangle processes, and bring opportunities to life.
Learn more
Digital Services for Gaming
Digital experiences for the games industry. We design, build and execute world-class gaming experiences that create meaningful connections and maximise player engagement.
Learn more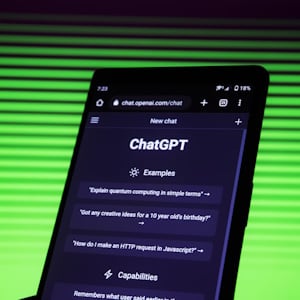 Featured Insight
Our reflections on GenAI in 2023
I know what you're thinking… "not another article on AI"…
Read more
Introducing Starter for 20
At Etch we advise clients not to go 'all in' on transformation agendas until they've completed a small exploratory engagement. In 20 days we can help you uncover assumptions and test solutions, to rapidly reduce uncertainty and gain confidence in the value of investing further.
Learn more